Men Love Witches
Unabridged Audiobook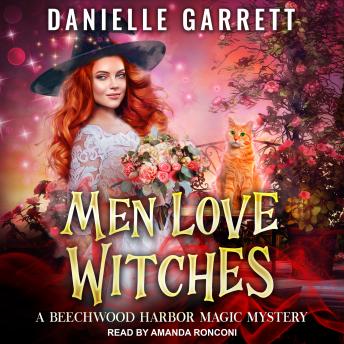 Duration:
5 hours 33 minutes
Summary:
The big day is on the way, and Holly's got the jitters.

She also has a house full of royal vampires out for blood.

When Lacey Vaughn comes back to Beechwood Harbor, she sure knows how to throw one heck of a welcome back party.

Catch up with Holly and her gang of paranormal pals in Men Love Witches, the eleventh book in the Beechwood Harbor Magic Mysteries by Danielle Garrett.

Welcome back to Beechwood Harbor, the small town where witches, vampires, shifters, and werewolves all work, play-and mostly-get along!
Genres: