The Mercy of Thin Air
Abridged Audiobook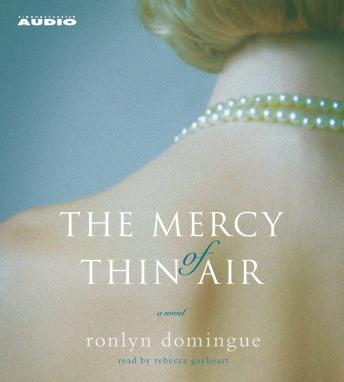 Duration:
6 hours 12 minutes
Summary:
From debut author Ronlyn Domingue comes a stunning, imaginative novel that beautifully captures the nature of love and how it transcends all barriers -- even death.
In 1920s New Orleans, smart and fearless Raziela Nolan is in the throes of a magnificent love affair when she suddenly dies in a tragic accident. Immediately after her death, she chooses to stay between -- a realm that exists after life and before whatever lies beyond it. From this remarkable vantage point, Razi narrates the story of her lost love, as well as the relationship of Amy and Scott, a young couple whose house she haunts seventy years later. Their trials finally compel Razi to slowly unravel the mystery of what happened to her first and only love and to confront a long-hidden secret.
The Mercy of Thin Air entwines love stories that echo across three generations culminating in a startling finish that will leave listeners breathless.
Genres: