Michael's Wings
Unabridged Audiobook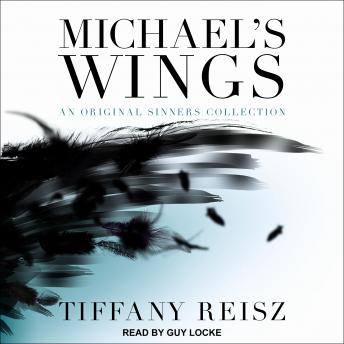 Duration:
8 hours 30 minutes
Summary:
Griffin has just popped the question-yes, that question-and Michael doesn't have an answer. He flees town for New Orleans to see his confidante and sometime-Domme, Mistress Nora. Will a weekend of beignets and beatings help him untangle his knotted-up heart?

Thus begins Michael's Wings, the eponymous novella that kicks off the latest entry in Tiffany Reisz's award-winning Original Sinners series.

This companion collection to fan-favorite The Angel also contains six previously published stories starring Mistress Nora's favorite angel and Griffin-his master, his true love, and the sexy-as-hell bane of Michael's existence.

Contains mature themes.
Genres: