Mighty Magnet: E.C. Max, Kid Genius Book 2
A free trial credit cannot be used on this title.
Unabridged Audiobook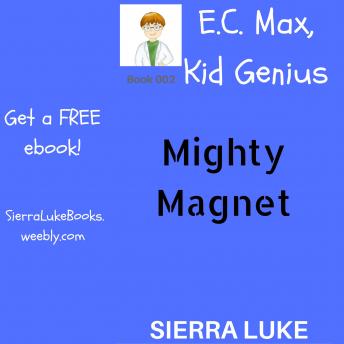 Duration:
0 hours 25 minutes
Summary:
Hi guys, it's Max, your favorite kid genius.
I'm at it again. Come find out what shenanigans I get into as I use a mighty magnet to find a missing gift.
Trust me, you got to read this to believe it. 
Genres: