The Miracle of Dunkirk
Unabridged Audiobook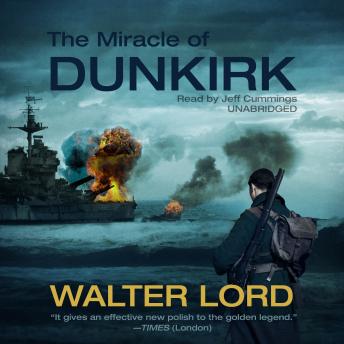 Duration:
10 hours 8 minutes
Summary:
The true story of the World War II evacuation portrayed in the Christopher Nolan film Dunkirk, by the #1 New York Times bestselling author of Day of Infamy.

On May 24, 1940, Hitler's armies were on the brink of a shattering military victory. Only ten miles away, 400,000 Allied troops were pinned against the coast of Dunkirk. But just eleven days later, 338,000 men had been successfully evacuated to England. How did it happen?

Walter Lord's remarkable account of how 'the miracle of Dunkirk' came about is based on hundreds of interviews with survivors of all nations who fought among the sand dunes of northern France.
Genres: