Monarch Manor
Unabridged Audiobook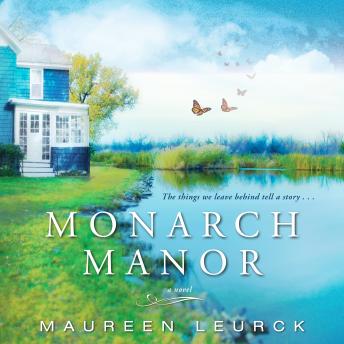 Duration:
8 hours 57 minutes
Summary:
Erin Marinelli has her work cut out for her when she arrives at her late grandmother's Wisconsin home to prepare for an estate sale. But sifting through the overwhelming collection of figurines, outdated appliances, and dusty books, she finds something that captures her attention: a yellowed envelope of old photographs. In one, taken almost a century ago, a beautiful woman is seated with a young boy who looks uncannily like Erin's five-year-old autistic son, Will.

Intrigued, Erin looks further into her family's history, and discovers parallels to her present-day life. The boy in the picture, John Cartwright, was deaf. He and his mother, Amelia, are presumed to have drowned together in Geneva Lake, beside Amelia's family home. Named for the butterflies that flocked to its lush gardens, Monarch Manor still stands, though the once-grand Queen Anne house is now in ruins, slated for demolition. Seeking respite from her own exhausting battle to get the best care for Will, Erin delves even deeper into the past-unearthing a story that is both heartbreaking and surprising.

Weaving Erin's and Amelia's narratives together, Maureen Leurck creates an unforgettable and moving novel of sacrifice and hope, and the way love between a parent and child can transform them both.
Genres: