Money Management Crash Course
A free trial credit cannot be used on this title.
Unabridged Audiobook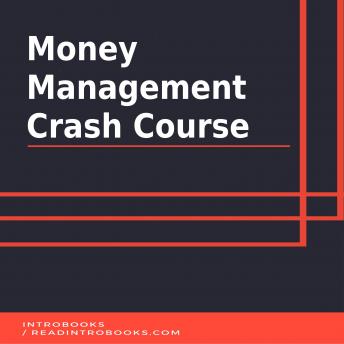 Duration:
0 hours 41 minutes
Summary:
Money management does not have to be a complicated issue if an individual applies the right strategies. The spending options are ever increasing than ever before, and the available payment methods are on the rise; one can now pay via various means, like the internet, preauthorized withdrawals, debit card, credit card, check and cash.
Individuals use money differently, which is a reflection of individual priorities and values. Be that as it may, whatever an individual decides to do with money today will have an impact on his/her future, an impact that can be positive or negative; this fact necessitates the need for proper money management to have a better tomorrow. Money management enables the individual to take control of money today to make life more livable tomorrow. Special attention must be given to where the money is coming from and where it is heading; this is the very first step in the direction of a financially secure tomorrow. 
Genres: