The Moscow Code
Unabridged Audiobook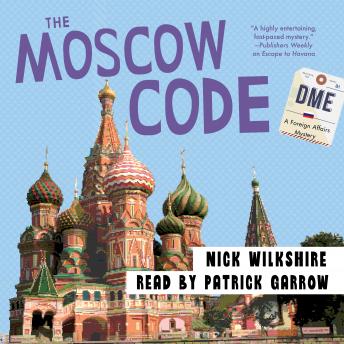 Duration:
7 hours 40 minutes
Summary:
In Moscow, the truth can be a dangerous commodity. Ottawa bureaucrat-turned-diplomat Charlie Hillier is back.

Having barely survived his first posting in Havana, Charlie is eager to put what he learned there to good use. And it isn't long before he's thrust into a fresh case - a technical writer from Toronto in a Moscow jail on dubious drug charges.

Charlie has barely put a dent in the brick wall that is the Russian legal system when the jailed man turns up dead, the official explanation: suicide. And just when evidence to the contrary is discovered, the body is "accidentally" cremated by the authorities.

Undeterred by bureaucratic stonewalling and determined to help the victim's sister get to the bottom of her brother's death, Charlie follows the sparse clues available. But what he uncovers brings them both far too close to powers more dangerous than they could have imagined. Suddenly, getting at the truth is less important than getting out of Russia in one piece.
Genres: