The Most Eligible Highlander in Scotland
Unabridged Audiobook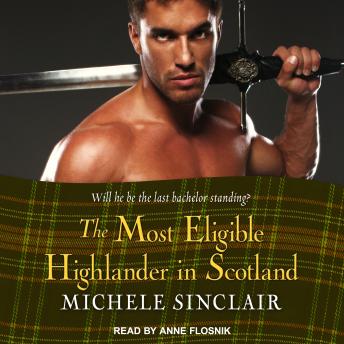 Duration:
11 hours 23 minutes
Summary:
AN UNEXPECTED DESIRE

Conan McTiernay will leave the joys of wedlock to his happily married brothers. He's too busy mapping out Scotland to protect her borders from English invasion . . . until he's dispatched to escort a cloistered Highland lass safely back to his family's castle.

A FOREVER LOVE

Mhàiri Mayboill has embarked on her journey facing an impossible choice: Marry or take the vows of a nun. But she cherishes her freedom too much to be tied to any man. Yet this arrogant Highlander with his spirited ways and piercing eyes awakens more than desire. For two people who want nothing of love but have everything in common, emotions soon forge an unforeseen bond. But happiness is never simple for a McTiernay, and more surprises lie ahead . . .

Contains mature themes.
Genres: