Most Well Known Children's Stories
Unabridged Audiobook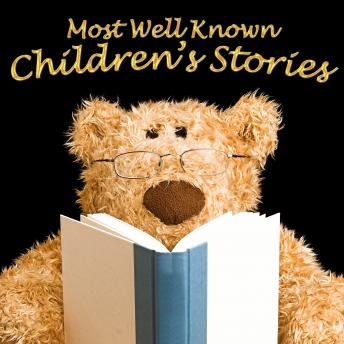 Duration:
3 hours 38 minutes
Summary:
Delight in a collection of the most well known children's stories voiced by our favourite celebrities. From a fantastic edition of The Beauty and The Beast, read by the brilliant comedian, writer and actor Rik Mayall, to the incredibly captivating Rapunzel, told by the renown Bobby Davro, and many, many more...

This collection includes:

Beauty and The Beast, Aladdin, Goldilocks and the Three Bears (Rik Mayall);
Cinderella, Puss In Boots (Tony Robinson);
Jack and the Beanstalk (Philip Schoffield);
Snow White (Anita Harris);
Sleeping Beauty, Emperors New Clothes, Hansel & Gretel (Lenny Henry);
The Princess and the Pea (Emma Forbes);
Get Me Out of the Jungle Book (David Van Day);
Rapunzel, Jack and the Beanstalk, Alice In Wonderland (Bobby Davro);
The Frog Princess (Brenda & Robin Markwell).
Genres: