Motherhood So White: A Memoir of Race, Gender, and Parenting in America
Unabridged Audiobook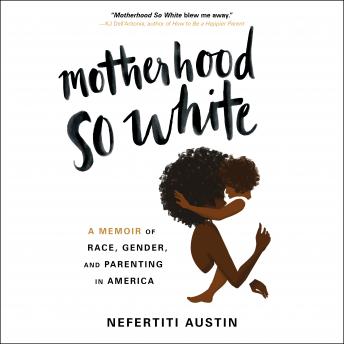 Duration:
6 hours 35 minutes
Summary:
In America, Mother = White

That's what Nefertiti, a single African American woman, discovered when she decided she wanted to adopt a black baby boy out of the foster care system. Eager to finally join the motherhood ranks, Nefertiti was shocked when people started asking her why she wanted to adopt a 'crack baby' or said that she would never be able to raise a black son on her own. She realized that American society saw motherhood through a white lens, and that there would be no easy understanding or acceptance of the kind of family she hoped to build.

Motherhood So White is the story of Nefertiti's fight to create the family she always knew she was meant to have and the story of motherhood that all American families need now. In this unflinching account of her parenting journey, Nefertiti examines the history of adoption in the African American community, faces off against stereotypes of single, black motherhood, and confronts the reality of raising children of color in racially charged, modern-day America.

Honest, vulnerable, and uplifting, Motherhood So White reveals what Nefertiti knew all along-that the only requirement for a successful family is one raised with love.
Genres: