Mozart's Magnificent Voyage: Tales of the Dream Children
A free trial credit cannot be used on this title.
Unabridged Audiobook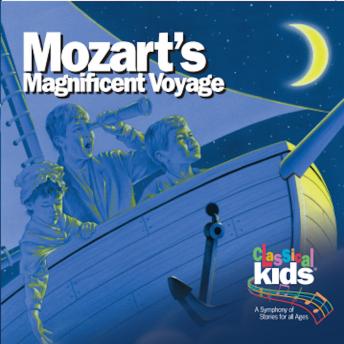 Duration:
0 hours 45 minutes
Summary:
The Dream Children are about to be written out of Mozart's most famous opera. In the hopes of changing their fate, they enlist the help of the composer's young son Karl. Together the children embark on an incredible journey that takes them back in time to Mozart's childhood and ahead to the future. Along the way, Karl comes to understand his father's legacy of timeless music. More than two-dozen excerpts of Mozart's music, including Eine Kleine Nachtmusik, the Clarinet Quintet, Flute Quartet, Horn Concerto Symphony Number 1, Ave Verum Corpus, Piano Sonatas, Concerto K467 and "Twinkle" Variations plus several excerpts from Mozart's best-loved Operas.
Genres: