Mr. Darcy's Enchantment: A Pride & Prejudice Variation
Unabridged Audiobook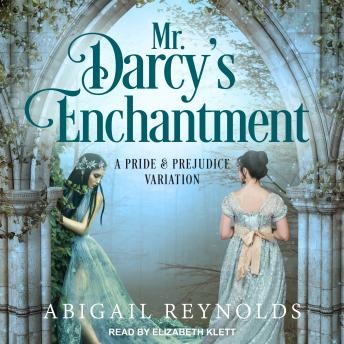 Duration:
17 hours 47 minutes
Summary:
In a Regency England where magic and faeries are real . . .

Fitzwilliam Darcy is a powerful magician who controls fire, water, and wind. What he cannot control is his growing feelings for Miss Elizabeth Bennet.

Elizabeth's sentiments towards Darcy are quite different. She detests his arrogance, and she fears he will expose her use of forbidden magic-forbidden to women, that is. He is the last man in the world she would choose to help her on a difficult and dangerous task.

But when a magical war looms between the land of Faerie and their world, a Lord of Faerie demands that Darcy and Elizabeth serve together as his emissaries to make peace with the other mortals. That mission throws them into the middle of a chaotic power struggle between magicians whose power dwarfs their own, and everything Elizabeth has ever believed about her family, her friends, and her enemies will be called into question.
Genres:
1 of 1 people found this review helpful.