Murder 101
Unabridged Audiobook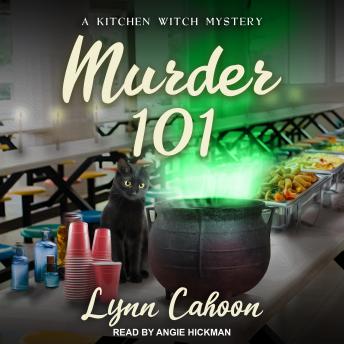 Duration:
2 hours 22 minutes
Summary:
Mia Malone has opened a catering business in Magic Springs, Idaho, putting both her culinary expertise and her gift for spellcasting to good use. But it'll take more than witchcraft to make a murderer disappear behind bars . . .

Mia Malone has landed a lucrative and convenient gig, catering a reunion at the old school that's become her new business headquarters. The town swirls with rumors that St. Catherine's Preparatory is haunted, but there's one living visitor that Mia wasn't expecting-her mother. Theresa Malone stepped away from the magic that runs in Mia's family, much to the annoyance of Mia's grandmother. Soon Mia has to deal with more than personal drama when Robin Hanover, the head of the reunion committee, is murdered in one of the classrooms.

Robin had a history as a mean girl. Could one of her old enemies have been nursing a grudge all this time? Or is the culprit even closer to home? Mia will need the help of her magic, her wits, and her family to figure out the truth-before she gets schooled by a clever killer . . .
Genres: