Murder, She Wrote: Aloha Betrayed
Unabridged Audiobook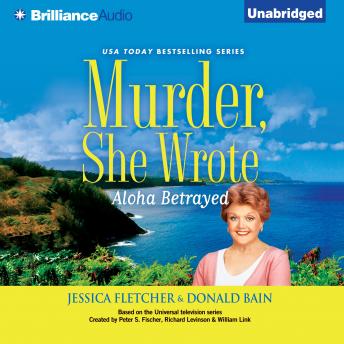 Duration:
8 hours 3 minutes
Summary:
Jessica is on the Hawaiian island of Maui, giving a lecture at Maui College on community involvement in police investigations-a subject she knows well. Her colecturer is legendary retired detective Mike Kane, a behemoth of a man who shares his love of Hawaiian lore, legends, and culture with Jessica.

Sadly, all the talking stops when the body of a colleague is found at the rocky foot of a cliff.

Mala Kapul was a botanist and popular professor at the school, known for her activism and efforts on behalf of the volcanic crater Haleakala. The high-altitude crater is already the site of an observatory, but plans to place the world's largest solar telescope there have split the locals, and Mala argued fiercely to preserve the delicate ecology of the area. Was someone trying to muffle the protesters? Or was Mala's killer making a more personal statement?

Now it's up to Jessica, along with Mike, to uncover who was driven to silence the scientist…and betray the true meaning of "aloha."
Genres: