My Boyfriend's Back: True Stories Of Rediscovering Love With Long-Lost Sweethearts
Unabridged Audiobook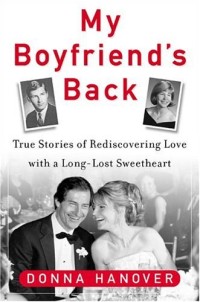 Duration:
5 hours 5 minutes
Summary:
The former First Lady of New York writes of her reunion and subsequent marriage to her high school sweetheart, more than thirty years after their breakup, and chronicles dozens of similar reunions among couples nationwide in what experts call a twenty-first-century relationship trend.

Poignant and heartwarming, My Boyfriend's Back captures the love story of former high school sweethearts Ed Oster and Donna Hanover-journalist, actress, and First Lady of the City of New York from 1994 to 2001-who, more than thirty years after their breakup at Stanford, reconnected, rekindled their love, and married, becoming part of what experts are calling a "twenty-first-century trend" in relationships. Exploring the myriad ways rekindled love is different from new love and why so many couples are reuniting now, Hanover also details the role of the Internet in this trend, and offers some recommendations-and some warnings-for aspiring "reunitees."

Accompanied by a wide array of other couples' stories from across the country-including celebrities Carol Channing, Suzanne Pleshette and Tom Poston, Nicole Miller, Liza Huber, and others-who have also rediscovered their early loves later in life and are building committed lives together, this book combines expert advice and inspiring anecdotes to help readers reconnect with past loves. Whether it's Googling an ex-boyfriend or attending a class reunion, My Boyfriend's Back encourages readers to find out whatever happened to the ex they can't forget; it is the book single, widowed, and divorced romantics everywhere have been waiting for.
Genres: