My Life as a Traitor: An Iranian Memoir
Unabridged Audiobook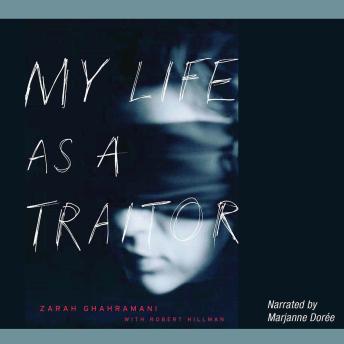 Duration:
7 hours 55 minutes
Summary:
Zarah Ghahramani was born in Tehranin 1981, two years after Ayatollah Khomeini returned to Iran to establish theIslamic Republic. Her life changed suddenly in 2001 when, after having takenpart in student demonstrations, she was arrested-literally snatched off thestreet by secret police-and charged with "inciting crimes against the people ofthe Islamic Republic of Iran."
While imprisoned in Tehran'snotorious Evin Prison, she faced brutal interrogation, her head was shaved, andshe was beaten. After being released, she was forbidden to return to the universityand soon realized that she had no future in her native land.
Robert Hillman, an Australianwriter, met and befriended Zarah in Iran in 2003 and helped her to escape toAustralia, where she now has permanent residency. My Life as a Traitor is a beautifully written memoir of Zarah'slife in Iran, revealing the human face behind the turmoil of the modern MiddleEast.
Genres: