Mystical Paths
Unabridged Audiobook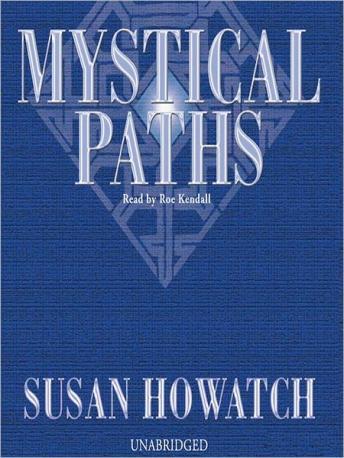 Duration:
22 hours 6 minutes
Summary:
Nicholas Darrow, a strong-willed and independent young man, has grown up under the shadow of the Church of England and the loving but watchful eye of his father, an Anglican priest. Like his father, he has both a gift and a burden in the form of psychic abilities. Although his father warns him to nurture his special powers with care, Nicholas can see no harm in the occasional dazzling "psychic flourish"-until one results in a friend's attempted suicide.
Now, staggering under the weight of remorse, horrified by the dangerous edge of his powers, Nicholas moves toward the brink of emotional collapse. When a terrifying vision suggests to him that he might literally be possessed, he must at last begin to face the truth of his past-and, in particular, of his relationship with his father-to find the one path that may lead him out of the seemingly impenetrable darkness that engulfs him.
A compelling mix of psychology and theology, this suspenseful novel will leave you breathless.
Genres: