Mythology: Norse Mythology, Chinese Mythology, and Greek Mythology
A free trial credit cannot be used on this title.
Unabridged Audiobook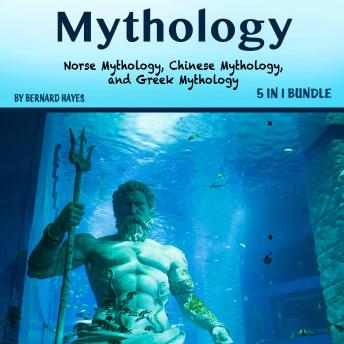 Duration:
12 hours 27 minutes
Summary:
Book 1: In Chinese mythology, there is so much symbolism, and there are so many wise lessons to discover. It's almost criminal that Western civilization studies Greek or Roman myths but leaves all the Chinese gods and goddesses to themselves. In this guide, we'll delve deeper into these mystical beings and the beliefs surrounding them, whether modern or ancient. 

Book 2: In this book, Greek Mythology: An Elaborate Guide to the Gods, Heroes, Harems, Sagas, Rituals and Beliefs of Greek Myths, the listener will be taken to the ancient customs and beliefs of the ancient Greeks. The report is dedicated to the gods the Greeks worshiped. 

Book 3: Hear about some of the most interesting, best-known myths from ancient Greece. In this elaborate guide, you'll learn all about the dilemmas, relationships, and trials the Greek gods, goddesses, and other mythical creatures went through.
Genres: