Name All the Animals: A Memoir
Abridged Audiobook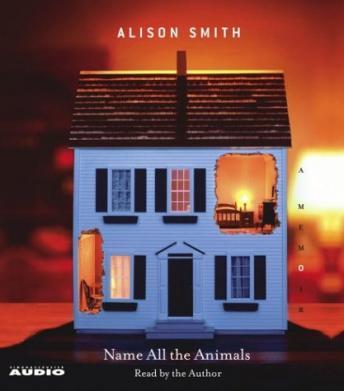 Duration:
6 hours 0 minutes
Summary:
The critically acclaimed, heartbreaking memoir that is at once a gorgeous, profound, and redemptive story of a family holding desperately to the memory of a lost child; and a touching, intelligent, and inspiring coming-out story.

A luminous, true story, Name All the Animals is an unparalleled account of grief and secret love: the tale of a family clinging to the memory of a lost child, and of a young woman struggling to define herself in the wake of his loss. As children, siblings Alison and Roy Smith were so close that their mother called them by one name, Alroy. But when Alison was fifteen, she woke one day to learn that Roy, eighteen, was dead.

Heartbreaking but hopeful, this extraordinary memoir explores the aftermath of Roy's death: his parents' enduring romance, the faith of a deeply religious community, and the excitement and anguish of Alison's first love—a taboo relationship that opens up a world beyond the death of her brother.
Genres: