Narcolepsy: Neurological Lessons about Narcoleptic Disorder (Solutions, Prevention Methods, and Treatments)
A free trial credit cannot be used on this title.
Unabridged Audiobook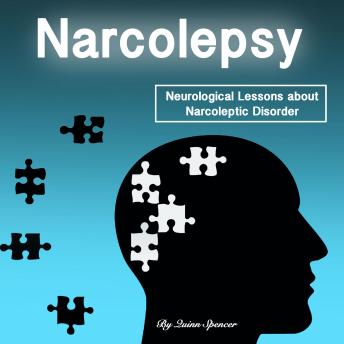 Duration:
0 hours 59 minutes
Summary:
How to manage the symptoms and maximize your awake time

If you are struggling with narcolepsy, or know someone who suffers from it, it will be worth your time to discover some valuable information about the condition. Narcolepsy is a serious disorder that needs to be addressed and handled with care. 

Would your life be better if you knew about it and could predict what would happen, based on the analysis of your brain? Would it help to know if there are herbal, vitamin, or other treatments? This book addresses such issues, as well as topics such as:


- A brief history of narcolepsy and valuable lessons we can learn from it
- The connection to REM sleep
- Surprising narcolepsy facts you may not have heard of
- Common causes, symptoms, and diagnosis criteria for narcolepsy and cataplexy
- Prevention methods
- How to handle narcolepsy in children 
- Herbal treatments, medication, and dieting tips for narcolepsy 

The treatments and helpful tools for narcolepsy that are out there were not available in the past. It would be useful to learn more about them, and understand what is going on in the cerebrum of someone who is confronted with the negative effects of the condition. Be smart, and learn all you can if it plays a role in your life in any shape or form.

Add this book to your cart now.
Genres: