Nefertiti: A Novel
Unabridged Audiobook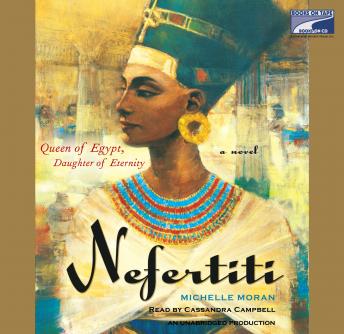 Duration:
16 hours 0 minutes
Summary:
Two sisters. One legend. Two religions. One Egypt.

Nefertiti and her younger sister, Mutnodjmet, have been raised in a powerful family that has provided wives to the rulers of Egypt for centuries. Ambitious, charismatic, and beautiful, Nefertiti is destined to marry Amunhotep, an unstable young pharaoh. It is hoped by all that her strong personality will temper the young Amunhotep's heretical desires.

From the moment of her arrival in Thebes, Nefertiti is beloved by the people. But as she turns her attention to producing a son, she fails to see those plotting against her husband's rule. The only person wise enough to recognize the shift in political winds is Mutnodjmet. Observant and contemplative, Mutnodjmet has never shared her sister's desire for power. Her greatest hope is to share her life with the general who has won her heart. But as Nefertiti learns of the precariousness of her reign, she declares that her sister must remain at court and marry for political gain, not love. To achieve her independence, Mutnodjmet must defy her sister–while also remaining loyal to her family.

Love, betrayal, political unrest, plague, and religious conflict–NEFERTITI brings ancient Egypt to life in vivid detail. Fast-paced and historically accurate, it is the dramatic story of two unforgettable women living through a remarkable period in history.
Genres: