Never Die Alone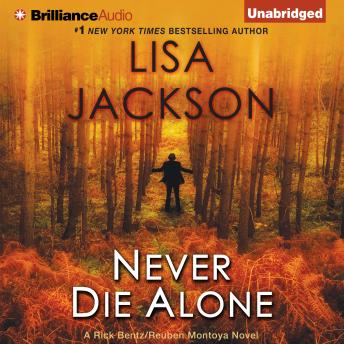 Duration:
12 hours 9 minutes
Summary:
It was one of the most brutal cases of Rick Bentz's career. The 21 Killer's victims were always twins, abducted just before their twenty-first birthday. Their savage, ritualistic murders were planned in exquisite detail, down to the exact moment they took their final breath.

As far as the LAPD is concerned, the 21 Killer is safely behind bars. Psychologist Brianna Hayward, whose cousin was found guilty of the crimes, is desperate to convince the New Orleans police otherwise. Not just to free an innocent man, but to save others who will suffer until the true culprit is found.

Bentz had doubts about the conviction when he worked the case in L.A. He doesn't want to believe Brianna's theory that the real murderer may be taunting him from his own backyard-but his gut knows better. Twin sisters from All Saints College have vanished without a trace, days before their birthday. And as Bentz and his partner, Reuben Montoya, follow the trail through bayous and backstreets, a killer prepares to unite his next victims in death forever....
Genres:
1 of 1 people found this review helpful.