Never Send Flowers
Unabridged Audiobook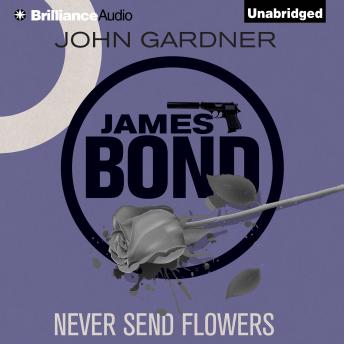 Duration:
7 hours 26 minutes
Summary:
An Italian General. An English MP. A Russian novelist. An American spymaster.

In different corners of the world four high-profile figures are assassinated in less than a week. Nobody links the deaths but one thing is certain: each of them has been stalked, sought out, and killed with care and preparation.

Then comes the fifth death in Switzerland and a macabre and sinister connection. A single blood-tipped rose is sent to each funeral. Enter James Bond and Flicka von Grüsse, a gorgeous Swiss intelligence officer. It's a perilous assignment which leads them to Athens, Milan, and on to EuroDisney…and an explosive climax.

Never Send Flowers is the thirteenth Bond novel by John Gardner and sees Bond experiencing some bad luck as he pursues the wrong killer with terrible consequences.
Genres: