Night Night Collection
Unabridged Audiobook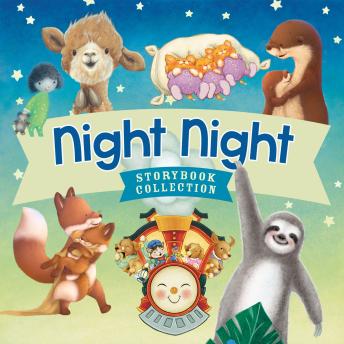 Duration:
0 hours 20 minutes
Summary:
Soothe your little ones at bedtime with this collection of Amy Parker's bestselling Night Night series!

As the sky gets darker and the stars shine brighter, it's time to say "night night!" with seven favorite bedtime stories. Little wild ones who have trouble winding down will love the animals getting ready for bed in Night Night, Farm and Night Night, Jungle. Keep bedtime on track with Night Night, Train. Tuck your kids in with precious reminders of your love with Night Night, Mommy and Night Night, Daddy. And end your day with sweet reminders of all the good things God provides with A Night Night Prayer and Night Night Blessings.

Your little ones will rest their sleepy heads knowing that the God who made them loves them so.
Genres: