No Crime Forgotten: The Dublin Murder Mysteries Book 5
Unabridged Audiobook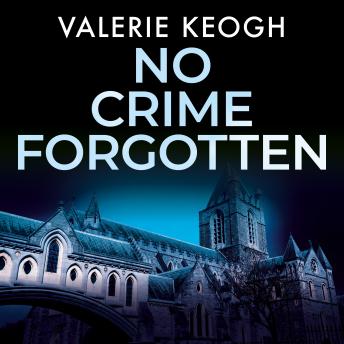 Duration:
8 hours 13 minutes
Summary:
Forgiveness isn't an option...
Detective Garda Sergeant Mike West and his partner answer an emergency call from St Monica's church and discover a dead body suspended from the beams in front of the altar.

The victim's fingerprints show that the man is Ian Moore, recently released from prison after serving time for rape. Revenge seems like the obvious motive for his murder, but the list of suspects grows as the case takes an unexpected twist.

Is the killer someone who believes they are doing God's work?

With pressure from archbishops, bishops, priests and Inspector Morrison to get the case solved quickly, West and his team have their work cut out…

No Crime Forgotten is a murder mystery with a touch of romance, set in the Dublin suburbs. It will appeal to fans of authors such as Peter James, LJ Ross and Ruth Rendall.
Genres: