No Turning Back: A Novel
Unabridged Audiobook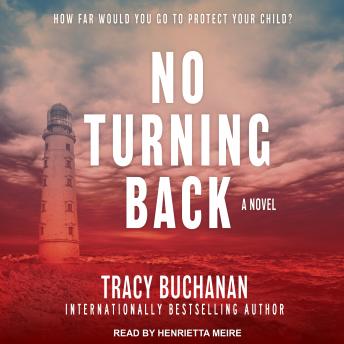 Duration:
8 hours 42 minutes
Summary:
Anna Graves's whole life has recently been turned upside down. A new mother, she's just gone back to her job as a radio presenter and is busy navigating a new schedule of late night feeding and early morning wake ups while also dealing with her newly separated husband. Then the worst happens.

While Anna is walking on the beach with her daughter, she's attacked by a crazed teenager. Terrified, Anna reacts instinctively to protect her baby.

But her life falls apart when the schoolboy dies from his injuries. The police believe Anna's story, until the autopsy results reveal something more sinister. A frenzied media attack sends Anna into a spiral of self-doubt.

Her precarious mental state is further threatened when she receives a chilling message from someone claiming to be the "Ophelia Killer," a serial killer who preyed on the town twenty years ago-and who abruptly stopped when Anna's father committed suicide.

Is Anna as innocent as she claims? And is murder forgivable, if committed to save your child's life?
Genres: