Not As Prescribed: Recognizing and Facing Alcohol and Drug Misuse in Older Adults
Unabridged Audiobook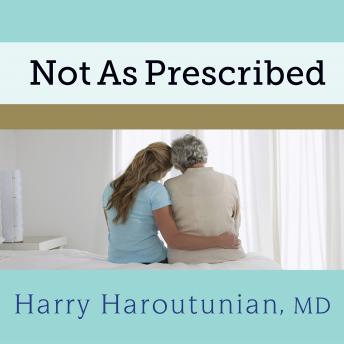 Duration:
5 hours 19 minutes
Summary:
The older adult population is growing by leaps and bounds. Dramatic lifestyle changes, along with growing health problems, have led many to turn to alcohol, prescription painkillers, and marijuana to medicate their physical and psychic pain. You may think, 'Dad is just enjoying cocktails and retirement' or 'Mom still has pain and needs her pills.' Maybe so, but consider, an estimated 17% of people aged 60-plus struggle with substance misuse and addiction. Older adults are now hospitalized as often for alcohol-related problems as they are for heart attacks.

In this book, Dr. Haroutunian, physician director at Hazelden Betty Ford Foundation, provides you with the vital information needed to understand the dynamics of addiction in older adults. You'll learn to:

Clearly distinguish between the signs of aging and the signs of addiction, many of which overlap
Identify the indications of drug misuse and its progression to addiction
Understand the unique treatment needs of older adults

This essential guide can help you transform a state of stress and chaos to a place of understanding and compassion.
Genres: