O Jerusalem!
Unabridged Audiobook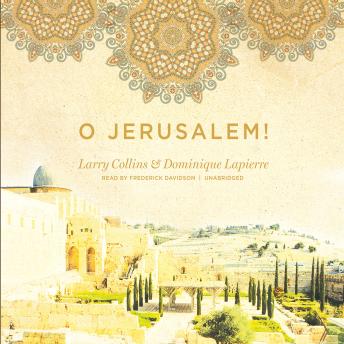 Duration:
23 hours 46 minutes
Summary:
At the center of this massive and brilliant book is the most universal of man's cities: Jerusalem, the mystic heart of three great religions, condemned to pay for the passions it inspires by being, through forty centuries, the most bitterly disputed site in the world.
Collins and Lapierre's story is the fruit of five years of intensive research and many thousands of interviews. It is the epic drama of 1948, in which the Arabs and the Jews, heirs to generations of bitter conflict in a land sacred to them both, fought each other for the city of Jerusalem and for the hopes of fulfillment it represented to each. Here is the account of that struggle that encompasses the full spectrum of its participants, whose experiences, emotions, and acts of bravery have been meticulously brought together and illumined in this monumental and dramatic work.
Genres: