Oberon Academy Book One: The Orphan
Unabridged Audiobook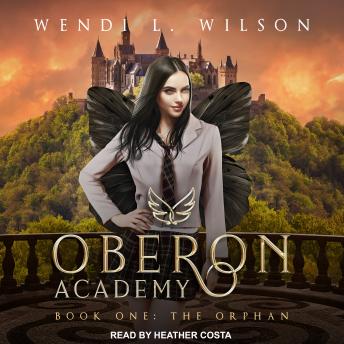 Duration:
6 hours 42 minutes
Summary:
Sometimes the ones who save us are the ones we need to fear the most.

In a world where dark faeries have stepped in to save the planet from humanity's mistakes, seventeen-year-old December Thorne is nothing but a shadow. Shunned by her peers, bullied at school, and paid a little too much attention by her sleazy foster father, she lives in constant fear and perpetual solitude.

Until the day everything changes.

Offered a scholarship to the prestigious Oberon Academy, December finds herself living in a whole new world. Boundless food, clean clothes, a safe place to sleep, and the potential for true friendship make her new life seem almost too good to be true-but the school has a secret.

The truth is, Oberon Academy isn't just a prep school for society's elite. It's a training ground for a secret race of magical beings no one knows exists. And they're preparing for war.

Filled with fear and denial, December has a choice to make. She can either return to her pathetic life with her dangerous foster parents, try to survive on her own, or make Oberon Academy her home and discover the truth about who, and what she really is.

And that truth could save the world.
Genres: