Obsession
Unabridged Audiobook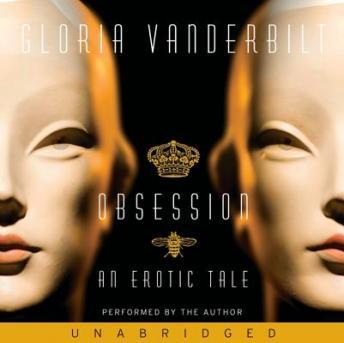 Duration:
2 hours 34 minutes
Summary:
The marriages of desire . . .

From the multitalented and versatile Gloria Vanderbilt comes a passionate, sensual, witty, and puzzling tale of erotic obsession, beauty, and revenge, told in tandem by two women obsessed with the same man—and, ultimately, with each other.

Talbot Bingham is a renowned architectural genius who, with his formidable wife, Priscilla, creates an architectural community. When he dies unexpectedly in the middle of their tenth wedding anniversary celebration, the devastated Priscilla is left keeper of the flame of Talbot's genius. Going through her husband's archives, she comes unexpectedly upon a pile of neatly tied letters, and the shocking secret of her husband's intimate life—a discovery that shatters the foundation of her soul and spirit.

Obsession explores the mysteries of the human heart and the nature of sexuality and obsession, provoking questions about whom we choose to love, and why. The reader is left to decide if the other woman represents another facet of Priscilla, or if Priscilla her-self has invented the other woman who completed the world her husband so recently inhabited?
Genres: