OCD: Background, Solutions and Symptoms for Patients
A free trial credit cannot be used on this title.
Unabridged Audiobook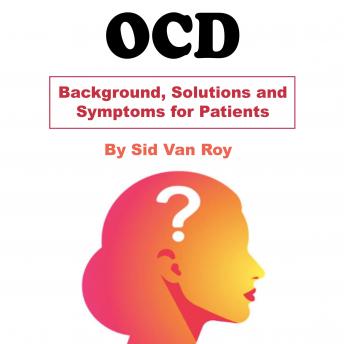 Duration:
0 hours 53 minutes
Summary:
Obsessive Compulsive Disorder is quite common. It is one of those things that you should know more about, because there might be someone in your life who has it. The condition has pros and cons, but if you don't know about any of those, life can be tough.

 

In this book, we'll touch on the nature of obsessions, how they are different from compulsive behavior, and which similarities they show. Additionally, the biological and environmental causes of this disorder will be highlighted.

 

In the end chapter, some solutions to managing its symptoms will be given. You won't regret getting this book!
Genres: