An Ocean Without a Shore: A Novel
Unabridged Audiobook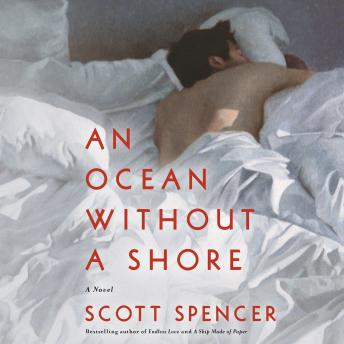 Duration:
9 hours 17 minutes
Summary:
A wildly entertaining and occasionally heartbreaking story of frustrated longing, and the lengths we will go for those we love—even if they don't love us in return

An Ocean Without a Shore, from the bestselling, critically acclaimed author of Endless Love and Man in the Woods, is a beautifully rendered exploration of that most timeless of human dilemmas: the one in which your love is left unreturned.

Since their college days, Kip Woods has been infatuated with Thaddeus Kaufman, who, years later, is a married father of two children and desperately trying to revive a failing career. Kip's devotion to Thaddeus has been life-defining and destiny-altering, but it has been one that Thaddeus has either failed to notice or refused to acknowledge. But over the course of this heated and mesmerizing novel, set against a background of privilege and affluence in Manhattan and the Hudson Valley, Kip will be forced to reckon with the prison of his own making and decide how much he is willing to sacrifice for a love that may never be shared.

Picking up where his most recent novel, River Under the Road, left off, but writing squarely in the vein of Endless Love, his classic novel of passion and obsession, Scott Spencer gives us an intimate, immersive, and unsettling portrait of the devastation we will wreak in the name of love, and the bitterness of a friendship ravaged by fathomless yearning.
Genres: