Officer Off Limits
Unabridged Audiobook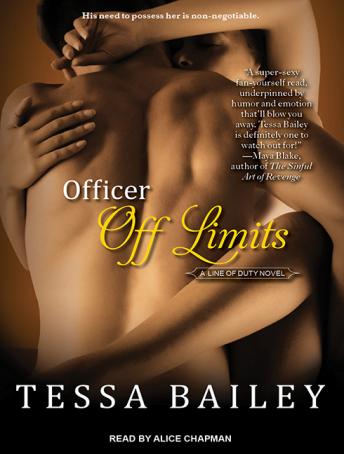 Duration:
6 hours 27 minutes
Summary:
Story Brooks's fiance just called off their wedding two weeks before the happy day. As if that isn't bad enough, her semi-estranged father, an infamous NYPD hostage negotiator, has suffered a heart attack. Not wanting to examine her lack of emotion over the broken engagement, she hops on a plane to reconnect with her father before it's too late.

Playboy hostage negotiator Daniel Chase has never been refused by a woman. So when a debate over hospital snack foods with a delectable kindergarten teacher ends in flat-out rejection, he makes it his mission to seduce her. His only obstacle? She's the daughter of his mentor, who implicitly forbade Daniel from pursuing her.

Despite her father's warnings and Daniel's troubled past, Daniel and Story can't resist their intense attraction to one another. But when the reason for her fiance's abrupt wedding cancellation comes to light, can Story and Daniel's already forbidden relationship survive?
Genres: