Old Carver Ranch
Unabridged Audiobook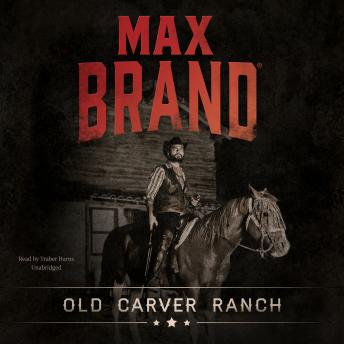 Duration:
9 hours 5 minutes
Summary:
After ten years of wandering, during which he has lived the life of a gambler and learned the ways of devious men, Tom Keene returns home, only to find his father alone and dying.

Old John Keene's sole legacy to his son is a Bible, so with his father's passing, Tom Keene renounces his selfish, worthless past and sets out to preach to others that the greatest happiness is born of trust in one another.

Tom gets a chance to demonstrate his new way of life when he rescues a little girl who has fallen into a well. He learns that the little girl comes from the country's wealthiest family, now in financial straits. The family's head, John Carver, is an improvident man who is at times cruel to his dependents, and Tom Keene's good intentions are about to cost him more than he knows.

Tom is jailed for a crime he did not commit, beaten and bullied until he changes again, this time into a cunning, calculating man whose sole purpose now is to be avenged for the wrongs done to him. Once released, he chases the trail of the desperado that double-crossed him.
Genres: