Omerta: A Novel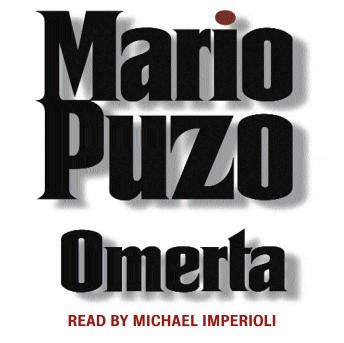 Duration:
8 hours 51 minutes
Summary:
"A splendid piece of crime fiction . . . a fitting cap to a tremendous career . . . Through it all, Puzo keeps the heat on and keeps the reader enthralled with his characters and his story."—The Denver Post

To Don Raymonde Aprile's children, he was a loyal family member, their father's adopted "nephew." To the FBI he was a man who would rather ride his horses than do Mob business. No one knew why Aprile, the last great American don, had adopted Astorre Viola many years before in Sicily; no one suspected how he had carefully trained him . . . and how, while the don's children claimed respectable careers in America, Astorre Viola waited for his time to come.

That time has arrived. The don is dead, his murder one bloody act in a drama of ambition and deceit—from the deadly compromises made by an FBI agent to the greed of two crooked NYPD detectives and the frightening plans of a South American Mob kingpin. In a collision of enemies and lovers, betrayers and loyal soldiers, Astorre Viola will claim his destiny. Because after all these years, this moment is in his blood. . . . 

"In Omerta (the Sicilian code for silence), Puzo sements his reputation as a page-turning storyteller."—Detroit Free Press

"More tasty twists than a plate of fusilli . . . Cunning entanglements with an FBI gangbuster, crooked cops and strong women sauce up this deft and passionate last novel by the Balzac of the Mafia."—Time
Genres:
1 of 1 people found this review helpful.