On the Way to Casa Lotus: A Memoir of Family, Art, Injury, and Forgiveness
Unabridged Audiobook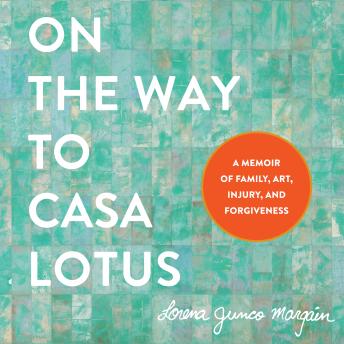 Duration:
6 hours 22 minutes
Summary:
Lorena Junco Margain—passionate art collector and devoted wife and mother—is already shaken after abruptly fleeing Mexico and relocating in the USA with her family while pregnant due concerns for their safety. Then, she learns she has a tumor on her adrenal gland. Having long experienced unexplained symptoms of dizziness and lethargy that neither medications nor holistic or Ayurvedic treatments have helped, she embraces the news with tears of relief: with a simple surgery, she can regain her strength and joyful spirit. But fate can be mischievous, and to err is human—even for surgeons. Rather than improve after surgery, her condition worsens. 

On the Way to Casa Lotus is the gripping true story of Junco Margain's journey coming to terms with the permanent consequences of a surgeon's devastating mistake. Mindful that even good people make errors and that vengeance would not mend her broken body or soul, she chooses instead to embark on a quest for peace and healing—beginning by seeking space in her heart to forgive. 

Deeply compassionate, wise and poetic, On the Way to Casa Lotus lays bare some of the most poignant contradictions of the human condition, blurring the distinctions between guilt and neglectfulness, anger and sorrow, humility and shame, gratitude and despair. Rich with imagery and metaphors from the world of contemporary art, brimming with scenes from the author's close-knit, abundantly loving Mexican family, the book plants a seed of hope that loss and pain can serve a higher purpose: one of promoting forgiveness as a force for personal and universal change.
Genres: