One Step Ahead
Unabridged Audiobook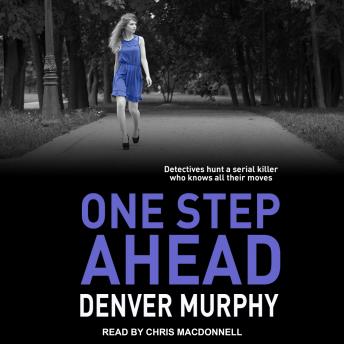 Duration:
7 hours 27 minutes
Summary:
An embittered and disillusioned policeman takes revenge on society in this riveting serial killer thriller.

Retired from the force, Detective Superintendent Jeffrey Brandt goes native. He stabs a woman but holds back from killing her. Frustrated that no one takes any notice, he ups his game. Next time, he'll kill.

Brandt fully knows how the police work. He'll use this knowledge to win a sick game; after all, he's chosen the rules.

The crime scenes are spotless, Brandt's covered his tracks. There is no forensic evidence. Yet each killing has his unmistakable print.

Faced with the challenge of discovering his identity is DCI Stella Johnson. Quick-witted and uncompromising, she rises to Brandt's macabre challenge. But if she finds the killer, what will she do given that he is always one step ahead?

Who will win this mortal battle of wits between hunter and hunted?
Genres: