The Operation
Unabridged Audiobook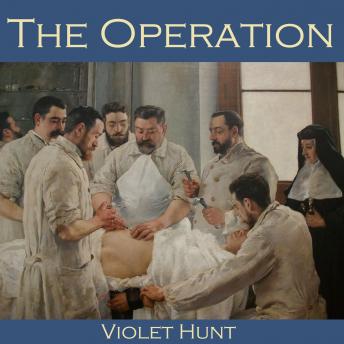 Duration:
1 hours 8 minutes
Summary:
Isobel Violet Hunt (1862-1942) was a British author of short stories, novels, memoir and biography. She is most famous for her supernatural fiction.

The Operation is a short novella which tells a very odd story. The second wife of the famous dwarf comedy actor, Joseph Mardell, learns that her cook has seen a funeral procession leaving a neighbouring house on Christmas day.

Enquiries, however, reveal that nobody died at that house. The place is a private nursing home with one female patient, an actress, who is gravely ill and who recently had on operation which was unsuccessful and needs to be repeated.

Mrs. Mardell gradually realises that the patient bears many similarities to Julia, her husband's first wife who gave him a divorce. Shortly afterwards, Julia had sent her a very peculiar letter...and suddenly the vision of the funeral takes on a very sinister aspect....
Genres: