Out Of Control
Unabridged Audiobook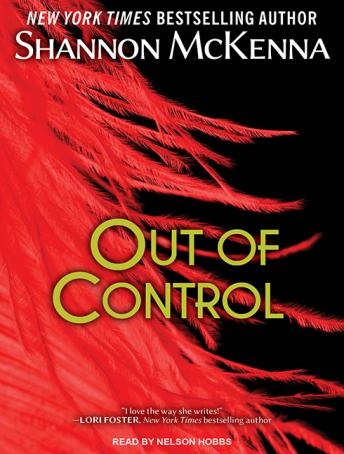 Duration:
14 hours 0 minutes
Summary:
Disillusioned P.I. Davy McCloud has an ironclad rule: never follow blind impulse when it comes to women. But he breaks it the instant gorgeous Margo Vetter shows up to teach at the gym next door. The sexual hunger-and the instinctual protectiveness-that she awakens is much too strong to resist.

Broke and on the run, framed for a murder she didn't commit, Margot has no one to turn to but Davy McCloud. But the closer he comes, the more Margot discovers that holding back-or hiding-from this enigmatic, powerful man is impossible. In every way . . .

Then passion flares with unexpected intensity. But Margot's past has finally caught up with her, and life is about to get more than complicated. It's turning deadly . . .
Genres: