The Outside of a Horse
Unabridged Audiobook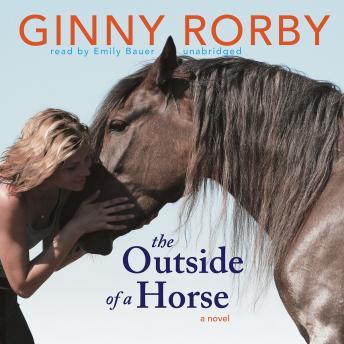 Duration:
8 hours 30 minutes
Summary:
"There's nothing so good for the inside of a man as the outside of a horse."—old English proverb
The stories Hannah Gale's father told her of breaking wild horses in Nevada one glorious summer when he was her age have captured her imagination. After her dad is called to fight in Iraq, she regularly stops to watch the horses at the nearby stable to feel closer to him, and finally gathers the nerve to ask the owner for a job. There she helps bring a rescued mare back from the brink, takes her first riding lesson, and witnesses the birth of the filly who steals her heart.
Hannah believes the worst is over when her dad returns from war, but soon she realizes her family's fight is only just beginning. When his nightmares rock the household, it is the horses Hannah turns to for comfort. Can the horses help her teach her dad the same lessons of survival and hope they've taught her?
Based on a patchwork of true stories, this is a heartbreaking story about the rehabilitative power of animals and the depth of the human capacity for hope.
Genres: