The Overcomer As a Servant Of Man
A free trial credit cannot be used on this title.
Unabridged Audiobook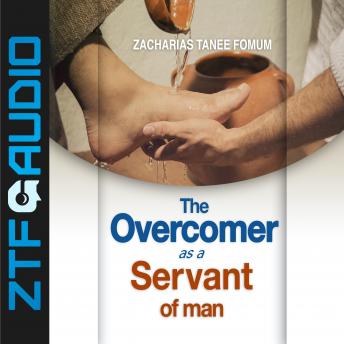 Duration:
3 hours 57 minutes
Summary:
To serve God is in reality to serve man.This book is a comparative study between the worldly view and the heavenly view of greatness. In the world, it's the one you serve who's boss and on top. He who serves is the slave and the down-and-out.

In the kingdom of God, however, the first is the slave and the last is the boss. This truth is demonstrated by the attitude of God towards man, by the life of the great men of the Bible, such as Moses, Joshua, David, and Jesus.

Jesus is the servant par excellence of a Man who taught His disciples the same principles that characterised His life.

From there, Z.T. Fomum explains the multiple struggles in the world today related to the desire of many people to be bosses. It is therefore clearly established that, because of self and lack of self-denial, many limit themselves from being servants of God.

One becomes a servant of man by constant growth in death to the self, possible by the renewal of the believer's mind.

The book is amply illustrated, easy to read, and easy to understand. Prayer and action will make you come out of reading it empowered and happy.
Genres: