The Overseas Basketball Blueprint: Start Your Professional Basketball Career Abroad Now
Unabridged Audiobook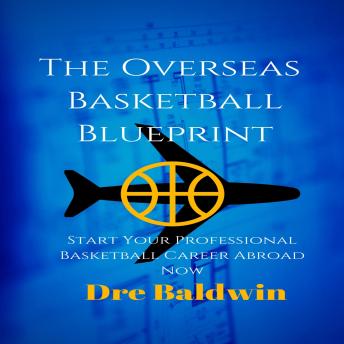 Duration:
1 hours 46 minutes
Summary:
Since I started my website DreAllDay.com, along with all the YouTube videos, I have received many requests from players on playing pro basketball. And since the NBA has only so many positions, most of you know that overseas ball is a stronger possibility for you to continue your playing career, and it is: the NBA has 450 job positions while there are 10,000 players employed internationally (which includes Canada and Central and South America, which technically do not require going 'over a sea' to get to, in case you cared). 
Over the years I have compiled several guides and tips for players on how to get their careers started, what to expect on the way and once they are in the door, and how to handle themselves with the on- and off-court situations that come with it. Every guide comes from questions that players frequently ask me. 
This guidebook is a compilation of all of those guides and tips in one place for your quick and easy reference. It should be noted that several, though not all, of the chapters of this book are based on the posts on the Guides & Tips page of my website, edited and updated for this guidebook. 
If you take only one thing from this guidebook, know that professional basketball is a buyer's market: There are more candidates than there are jobs, so the people who do the hiring - the teams themselves - have the power. What this means for you is you need to make yourself stand out.
Genres: