Owning Violet
Unabridged Audiobook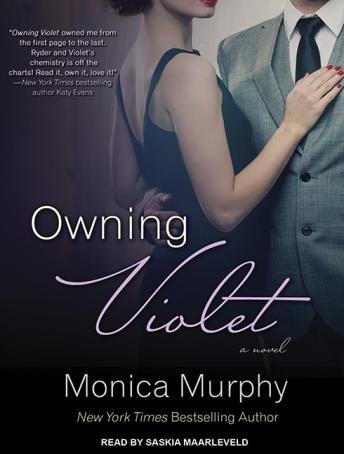 Duration:
12 hours 40 minutes
Summary:
I've moved through life doing what's expected of me. I'm the middle daughter, the dutiful daughter. The one who braved a vicious attack and survived. The one who devoted herself to her family's business empire. The one who met an ambitious man and fell in love. We were going to run Fleur Cosmetics together, Zachary and I.


When Zachary got a promotion, however, he left me in the dust. Maybe it's for the best, between his disloyalty and his wandering eye. But another man was waiting for me. Wanting me. He too has an overwhelming thirst for success, just like Zachary-perhaps even more so. He's also ruthless. And mysterious. I know nothing about Ryder McKay beyond that he makes me feel things I've never felt before.Contains mature themes.
Genres:
1 of 1 people found this review helpful.