A Pacifist's War
Unabridged Audiobook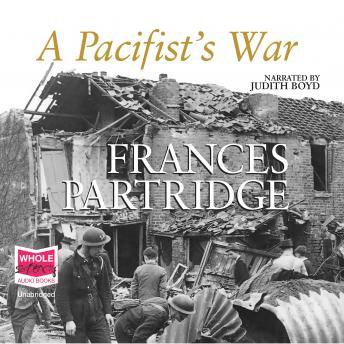 Duration:
9 hours 43 minutes
Summary:
When war is declared, Frances and Ralph, both pacifists, turn their house into a sanctuary for friends more materially involved. Invasion seems imminent as one by one the countries of Europe fall to the Nazis.

People are even told to immobilize their car engines at night in case the Germans parachute into Britain. All Allied and German manoeuvres are here recorded as they happened, and the feelings of those who can only wait anxiously for news. Yet although war looms persistently over the Partridges, only a few power cuts affect them, leaving them feeling oddly isolated from it.

As life goes on, Frances' diary not only chronicles events important to Britain, it also reveals an utterly different life, in which conversation, observation, and literature are the driving forces, along with her husband and small son.
Genres: