Packrat No More
Unabridged Audiobook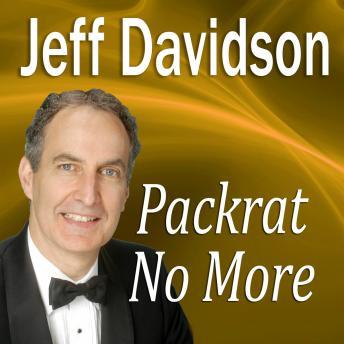 Duration:
0 hours 31 minutes
Summary:
Practically everyone collects something, and many of us have several different types of collections. But when do collections become problematic? When do we say, "This is enough, I've got too much, my collection is getting out of hand?"
In this program, author and professional speaker Jeff Davidson, who has addressed this very issue to packed audiences on cruise ships, explains why we collect, what we tend to collect, and most importantly, what we can do to keep our collections under control. He lays out more than a dozen strategies that anyone can put into practice starting now.
If you feel like you're hanging on to too much, if anyone has ever called you a packrat, or if you simply want the freedom and clarity that comes from controlling your spaces, Packrat No More will be an eye-opening program for you.
Genres: