Palace Council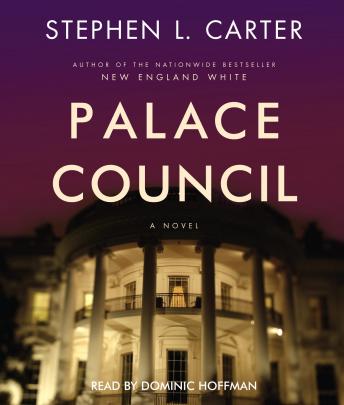 Duration:
6 hours 30 minutes
Summary:
"Carter twists plotlines like pretzels while wryly skewering America's wealthy intellectual elite."–People

John Grisham called Stephen L. Carter's first novel, The Emperor of Ocean Park, "beautifully written and cleverly plotted. A rich, complex family saga, one deftly woven through a fine legal thriller." The Chicago Tribune hailed Carter's next book, New England White, as "a whodunit with conscience." Now this bestselling novelist returns with an electrifying political thriller set in the turbulent era of Watergate and Vietnam, giving us one of the most riveting and naked portraits of Nixon ever written.

In the summer of 1952, twenty prominent men gather at a secret meeting on Martha's Vineyard and devise a plot to manipulate the President of the United States. Soon after, the body of one of these men is found by Eddie Wesley, Harlem's rising literary star. When Eddie's younger sister mysteriously disappears, Eddie and the woman he loves, Aurelia Treene, are pulled into what becomes a twenty-year search for the truth. As Eddie and Aurelia uncover layer upon layer of intrigue, their odyssey takes them from the wealthy drawing rooms of New York through the shady corners of radical politics, all the way to the Oval Office.

Stephen Carter's novel is as complex as it is suspenseful, and with his unique ability to turn stereotypes inside out, Palace Council is certain to enthrall listeners to the very last moment.
Genres: