Paladin
Unabridged Audiobook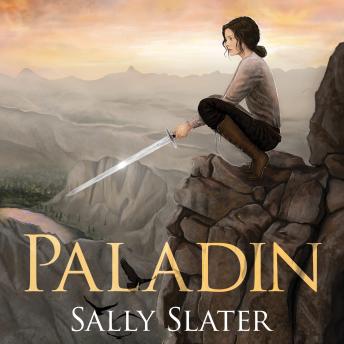 Duration:
13 hours 40 minutes
Summary:
Brash, cocky, and unbeatable with a sword (well, almost), Sam of Haywood is the most promising Paladin trainee in the kingdom of Thule. The only problem is that Sam is really Lady Samantha, daughter of the seventeenth Duke of Haywood, and if her father has his way, she'll be marrying a Paladin, not becoming one.

But Sam has never held much interest in playing damsel-in-distress, and so she rescues herself from a lifetime of boredom and matrimonial drudgery. Disguised as a boy, Sam leaves home behind to fight demons-the most dangerous monsters in Thule-alongside the kingdom's elite warriors. Pity that Tristan Lyons, the Paladin assigned to train her, is none other than the hero of her childhood. He hasn't recognized her, but if he does, he'll take away her sword and send her packing.

As demons wreak havoc across the land, rebellion stirs in the West, led by a rival faction of warriors. A war between men is coming, and Sam must pick a side. Will saving the kingdom cost her life-or just her heart?
Genres: