Paris 1919: Six Months That Changed the World
Unabridged Audiobook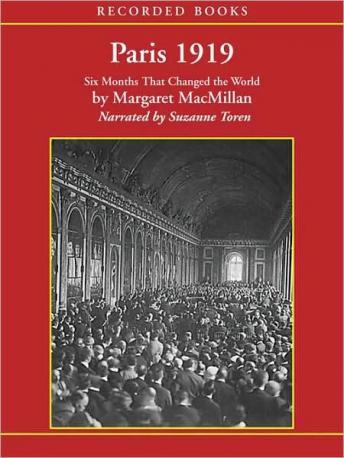 Duration:
25 hours 55 minutes
Summary:
Winner of the Samuel Johnson Prize, renowned historian Margaret MacMillan's best-selling Paris 1919 is the story of six remarkable months that changed the world. At the close of WWI, between January and July of 1919, delegates from around the world converged on Paris under the auspices of peace. New countries were created, old empires were dissolved, and for six months, Paris was the center of the world. Bringing to vivid life the individuals who participated in the great Peace Conference--including Woodrow Wilson, Winston Churchill, Lawrence of Arabia, and Ho Chi Minh--Paris 1919 is a landmark work of narrative history.
Genres:
2 of 2 people found this review helpful.

1 of 1 people found this review helpful.