The Partisan Gap: Why Democratic Women Get Elected But Republican Women Don't
Unabridged Audiobook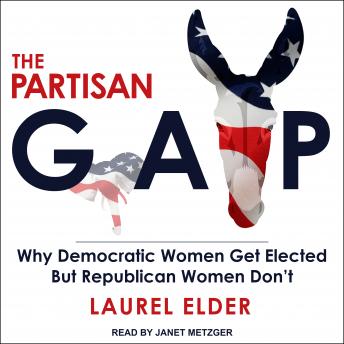 Duration:
6 hours 18 minutes
Summary:
Why Democratic women far outnumber Republican women in elective offices

From Kamala Harris and Elizabeth Warren to Stacey Abrams and Alexandria Ocasio-Cortez, women around the country are running in-and winning-elections at an unprecedented rate. It appears that women are on a steady march toward equal representation across state legislatures and the US Congress, but there is a sharp divide in this representation along party lines. Most of the women in office are Democrats, and the number of elected Republican women has been plunging for decades.

In The Partisan Gap, Elder examines why this disparity in women's representation exists, and why it's only going to get worse. Drawing on interviews with female office-holders, candidates, and committee members, she takes a look at what it is like to be a woman in each party. From party culture and ideology, to candidate recruitment and the makeup of regional biases, Elder shows the factors contributing to this harmful partisan gap, and what can be done to address it in the future. The Partisan Gap explores the factors that help, and hinder, women's political representation.
Genres: